Welcome and Congratulations on making your way to Olufemi Sharp's Website.
"Hello beautiful you, welcome to my website. I see and honor you. I know you want nothing more than to be seen, heard and supported and to live within your true authentic essence. I know the path is not always easy. In working with me you will receive the help needed to navigate the moving currents of life." Olufemi Sharp

Olufemi (Fehmi) Sharp is a Licensed Professional Counselor, an expert Mindfulness leader, mystic, sage energy healer, teacher, writer, and motivational speaker on the intersectionality of energy healing and generational trauma. She believes that emotional issues are stored in the muscles and tissues ---of the brain & body.
Olufemi brings a wealth of wisdom and 30 years of life experience, formal education, energy healing & mindfulness training to her practice. She is trained in western evidence-based treatments, neuroscience treatment, mindfulness healing practices, cognitive behavior therapy, and unorthodox indigenous modalities from Native American healing practices, African traditional spiritual practices and ancient Chinese healing techniques. Her philosophy include experiencing each client as divine creators as uniquely whole in mind, body and spirit; and values her work with diverse individuals on their journey toward becoming.....
Olufemi is a compassionate truth teller and warm nonjudgmental healing presence who is accepting new clients in-person. She provides counseling services to individual adults and kids 16-years old and up. She specializes in couples therapy to cis-straight, gay, queer, nonbinary, gender-fluid couples and poly-amory partnerships. Appointment times are Monday through Friday and on Saturdays from 10:00am to 1:00pm. Telephone appointments are offered after the first in-person counseling session. To check available session times and to book an appointment simply click the menu tab above next click Schedule Appointments . The next step is to create an account to schedule an appointment at your convenience. Olufemi knows how busy life can be therefore appointment confirmations and reminders are sent via email as a courtesy to her clients.
She invites you to call or text if you have questions about services (816) 665-3003. Olufemi takes great pleasure in working with a diverse group of individuals from a range of cultures, histories and backgrounds. She is gifted in bringing out what is possible and unique in the individuals she works with. She believes everyone has the capacity to reach their fullest potential within a respectful and healthy environment or community of supportive people cheerleading their continual success.
Olufemi is exceedingly grateful and privileged to have accompanied hundreds of individuals along their unique path of healing in overcoming symptoms of anxiety, complicated grief, shame, relationship challenges, trauma, loneliness, BPD, ADHD, bipolar, depression, family conflict, low self-worth, etc. Together with her client they sort out the issues, identify, name, untangle and begin the process of releasing, shedding old ideas, limiting beliefs, false identities, ancient holdings of concepts and conditions that might have historically stifled personal growth, abundance, success and connection.
Olufemi provides a safe, supportive healing space to assist individuals and couples in naming what matters most to them and tailoring treatment objectives to fit each person's distinguished life experience. She actively listens to understand, guide, teach, comfort and coach. Offerings of wisdom, insight & solutions as well as resources are included in the sessions. Providing insight, tools, wisdom and solution-based therapy is helpful to the extent that it shifts away from faulty mental habits and re-orienting to more balanced thinking and regulated emotions.
Olufemi is honored and humbled to have answered the call to her life purpose in becoming a mental health therapist she embraces the whole-person wellness approach to therapy. Bottom up- top down therapy this approach is designed to help people up-regulate emotional energy by becoming more present in the here and now and utilizing positive self-talk and energy healing rituals.
Olufemi is the embodiment of a tender heart-truth teller in the business of helping alleviate individual distress, anxiety, depression, angst, trauma, stress, low self-worth, negative body issues, gender dysphoria, communication struggles, loneliness, fear, family conflict and romantic relationship struggles. Olufemi understands that suffering or distress arrive in a number of guises that can look like anger, stress, anxiety, guilt, grief, despair, trauma, loneliness, lack, emptiness, numbness, relationship conflict, confusion, family dysfunction, depression, fear, self-loathing, disappointment, frustration, anger, discouragement, eating disorders, addiction and some existential issues. One thing is sure, the people who walk into her office want to feel better.
Olufemi is right there to provide warm acceptance and the tools, strategies, skills, resources and often times the language to yield relief of symptoms and positive treatment outcomes. No matter how painful a situation a person may find themselves in there is a resolve a solution a pathway to a new freedom, a new happiness and a new joy.
Using a combination of therapeutic approaches allow Olufemi the use of a broad range of modalities available to help reduce and eliminate symptoms associated with the stress hormone response system better known as the fight-flight-freeze or hide system (the hot system). She knows that having available a conglomeration of tools, skills, techniques, rituals, and strategies help to soften, settle, calm and recalibrate the nervous system in the body and limbic system in the brain. Olufemi has collected a blend of therapeutic approaches well researched and experientially practiced for hundreds of years within indigenous cultures in different parts of the world.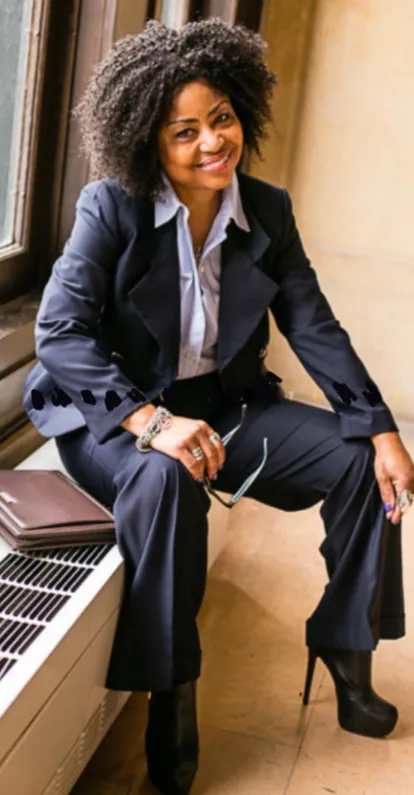 Healing and Transformation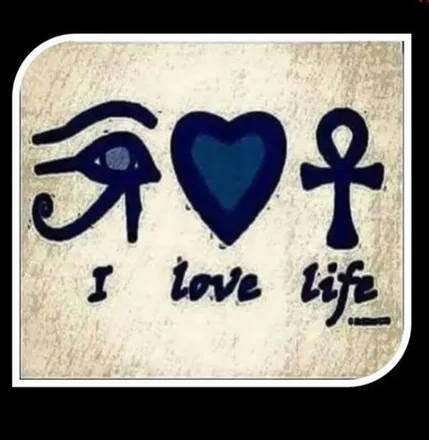 Olufemi is an expert mindfulness leader, mystic, sage energy healer, trauma-informed and cognitive therapist. She has trained in Phuket, Thailand, Shanghai, China, Accra, Ghana, Costa Rica, Central America, Rome, Italy, Esalen Center in Big Sur, California. Also studied at 1440 Multiversity in Scotts Valley, California, Sedona Mago Center in Sedona, Arizona, and at Garrison Center in New York City. Olufemi is a long-term member of the American Counseling Association.
Olufemi is happy to hear your story and support your path of overcoming and becoming. She knows that successful therapy results are contingent upon the individual's willingness to do the therapy work and apply the tools and skills between sessions. The work done in therapy supports emotional relief of anxiety, depression, trauma memories. It improves of communication and offers creative ways to heal and relax. Through the use of breath work meditation, energy clearing rituals, visualizations, body movement/restorative yoga, tai chi, tapping, dancing, art, singing, and journaling/writing assignments all aid in overcoming cognitive distortions, limiting beliefs, shame spirals and more.

The following are personal remarks from the provider: Olufemi Y. Sharp.
"I'm so glad you have chosen to visit my website. Good job to you for being open to trying a different approach to mental health counseling. I am here to help you achieve treatment success however that is real for you. It's a journey of awakening to a new freedom, a new joy and a new happiness. It's about overcoming and becoming and stepping more into your true authentic essence self. Overcoming painful memories and issues are stored in the muscles and tissues and not always easy to work through. You are not alone. I am here to support and hold space for you.
I too have had to face the sharp points... the screams of life. Family dysfunction. Broken relationships. Major loss and trauma. As a black girl child I was taught to internalize self-hatred by overt and covert messages in the home and by a society steeped in systemic racism. I was emotionally imprinted, mentally mapped into cultural dysfunction. Trauma, setbacks, loss and shame was my burden. I had to fight the limitations of my upbringing daring to go against the gravity of a marginalized false identity. I had to struggle to get here to gain entry into the amazing life I have today that historically told me I was not worthy of love or capable of phenomenal success.
Life can be a long protracted path in ups, downs, twists and turns in the transformative healing process toward self-love. In unburdening, in becoming, in stepping more into courage, abundance, confidence, humility, determination and the truth about who you are in the becoming...
Whatever the reason you are seeking whole-person healing and mental health wellness, one thing I know for sure you will be given by me a toolbox of skills, strategies, rituals and tools to unfold the magical quality and beauty within you."
I support you.

Thank you.

Olufemi (Fehmi) Sharp




Asante sana
Namaste
If you have any questions about services, insurance or fees please text (816) 665-3003.
The Power Path, LLC
Olufemi (Femi) Sharp, Licensed Professional Counselor